What is Access America?
Access America is an intermediate-level course that helps new immigrants learn about life in the United States.
The course contains 5 units with over 100 videos on important topics for getting along in the U.S.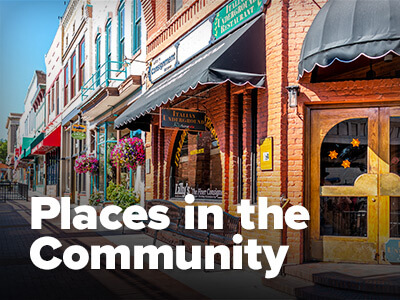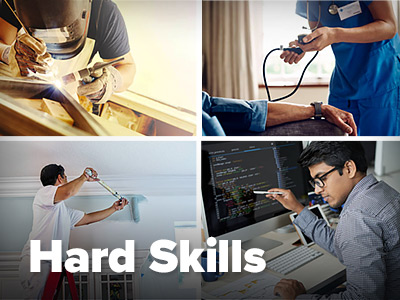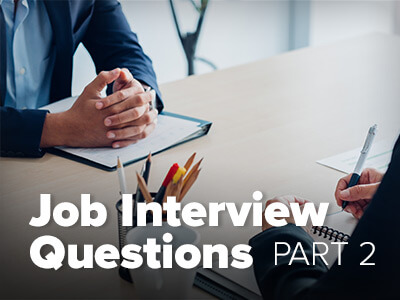 The topics include:
Using community services and public transportation
Managing your money, opening a bank account, and paying taxes
Finding a job and interviewing
Finding good child care services
Getting children started in school and helping them succeed
Dealing with doctors, dentists, and health insurance
Preparing for emergencies and staying safe at home and at work
Developing your workplace skills and getting promoted
Continuing your education
Becoming a citizen
Learning about famous places in the U.S.
Navigating useful websites for work, housing, school, and other purposes
…and more!
In addition to learning about these topics, you'll also follow the journey of the Martinez family as they adjust to life in the United States. The family has experiences that are common for immigrants, from difficult times to happy ones.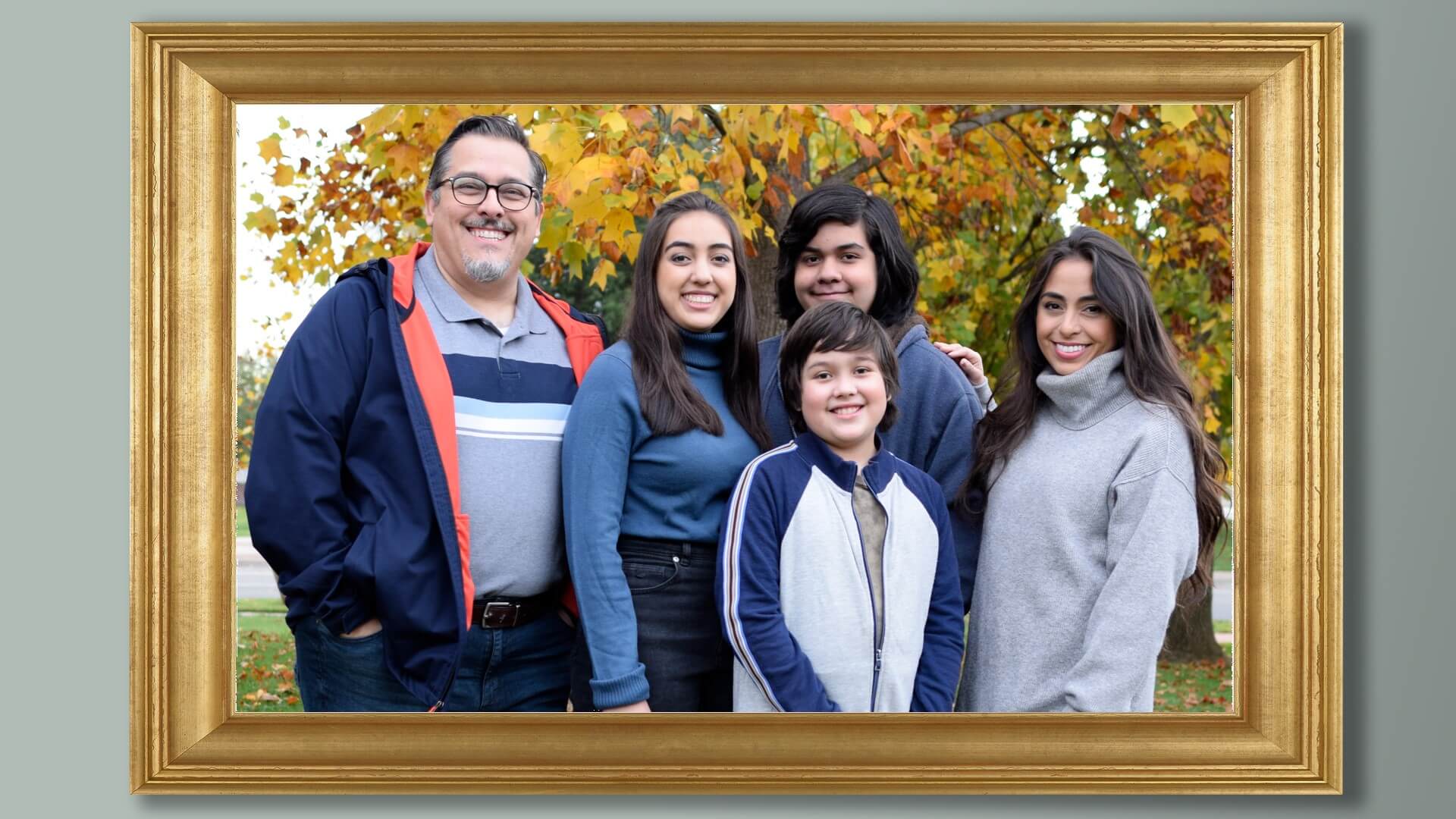 Each lesson includes a video of Diego or Elena having a conversation with someone from their community, for example, a neighbor, a teacher, a boss, or a customer service employee. These conversations will help you learn common expressions that people use in everyday speaking.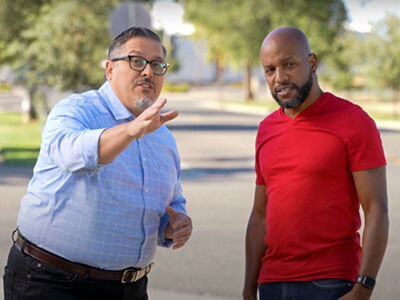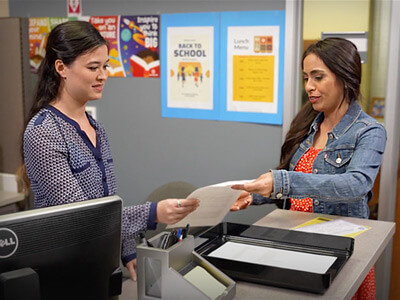 English Learning in Access America
Before you watch each video, you'll learn and practice key vocabulary words to help you understand it.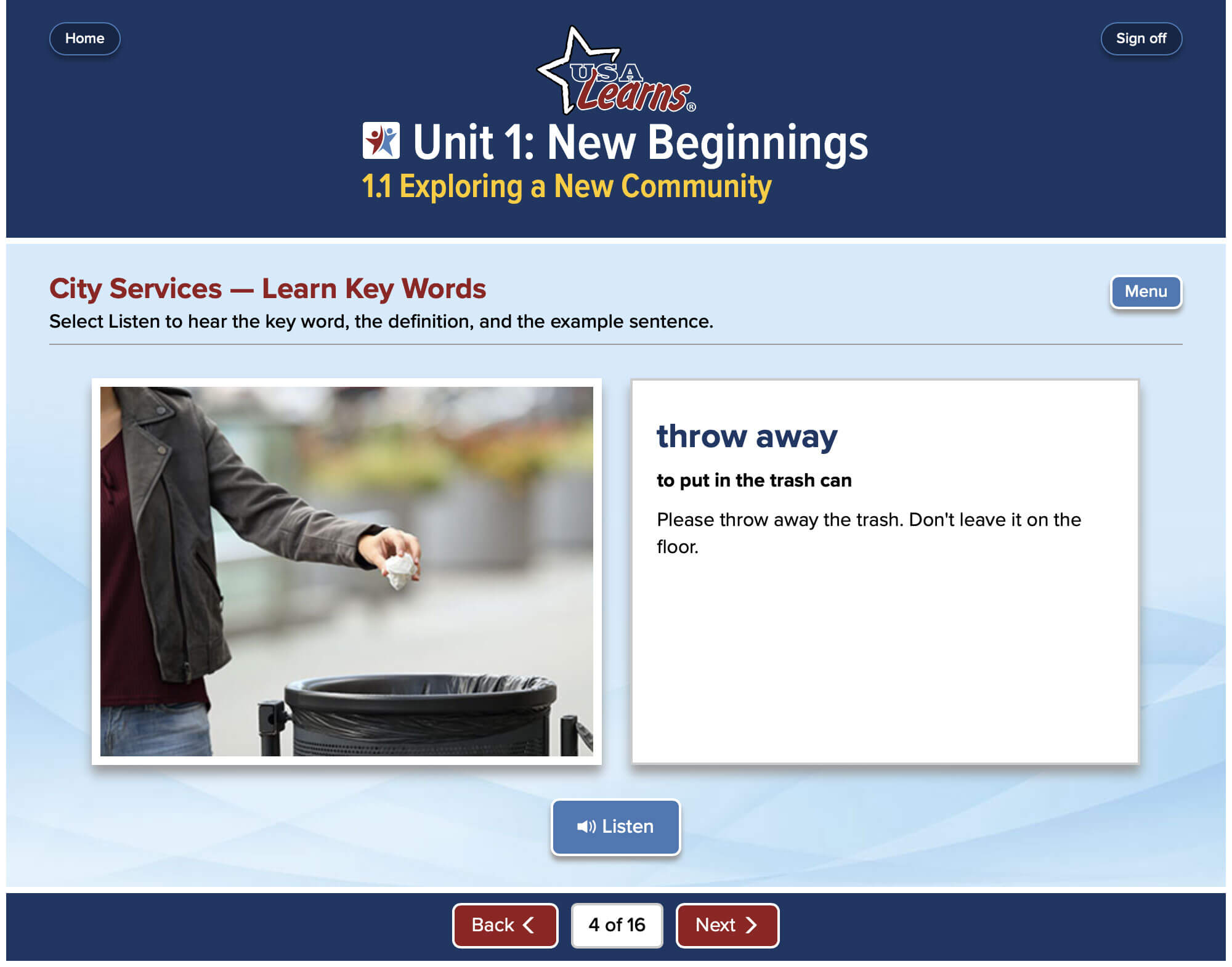 After you watch the whole video, practice activities will give you a chance to re-watch short clips and answer questions to make sure you understand the information.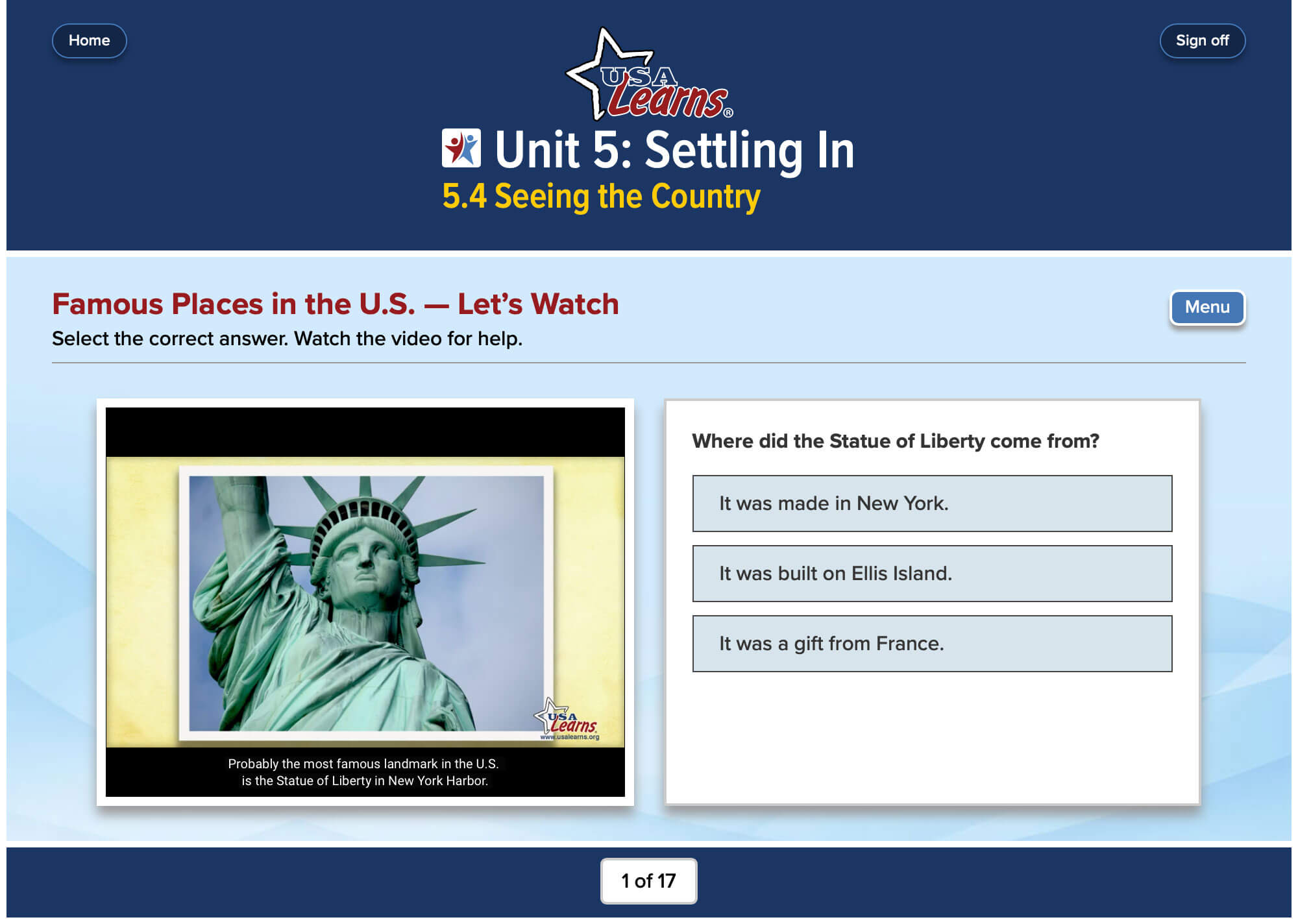 For Diego and Elena's conversation videos, you'll watch short clips and answer questions before you watch the whole video.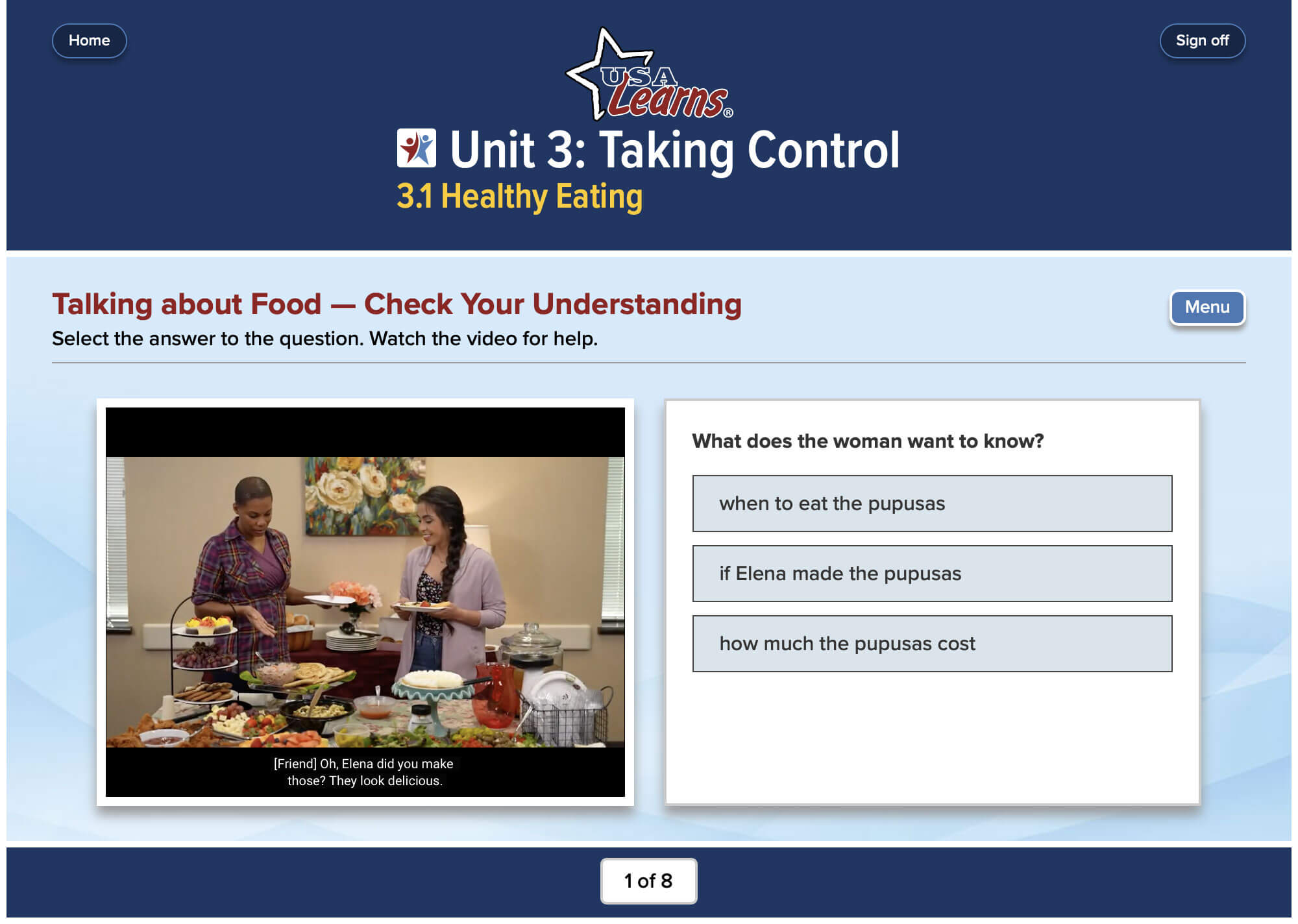 After each conversation, there is a "Notice the Language" activity and a grammar lesson related to what you heard.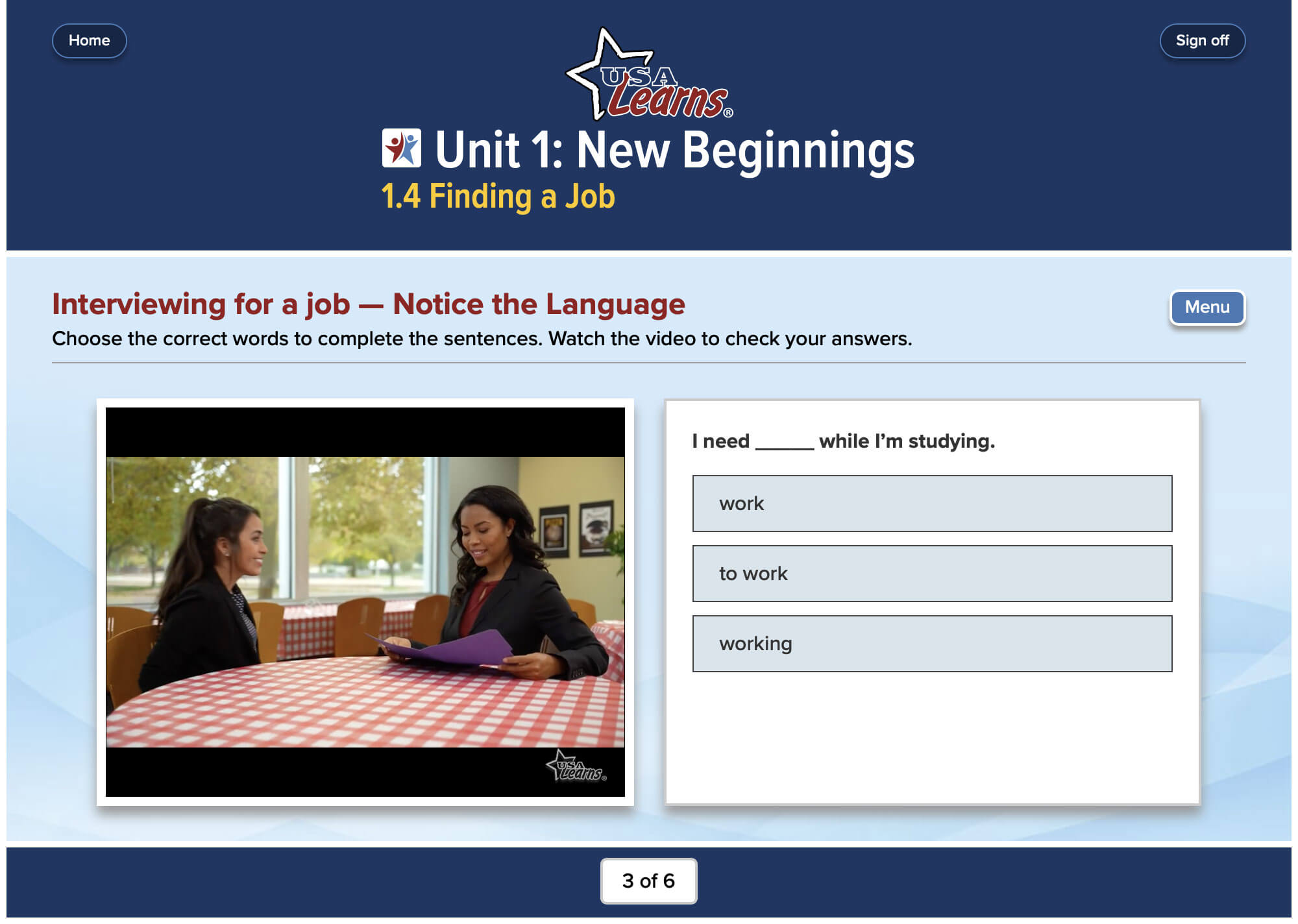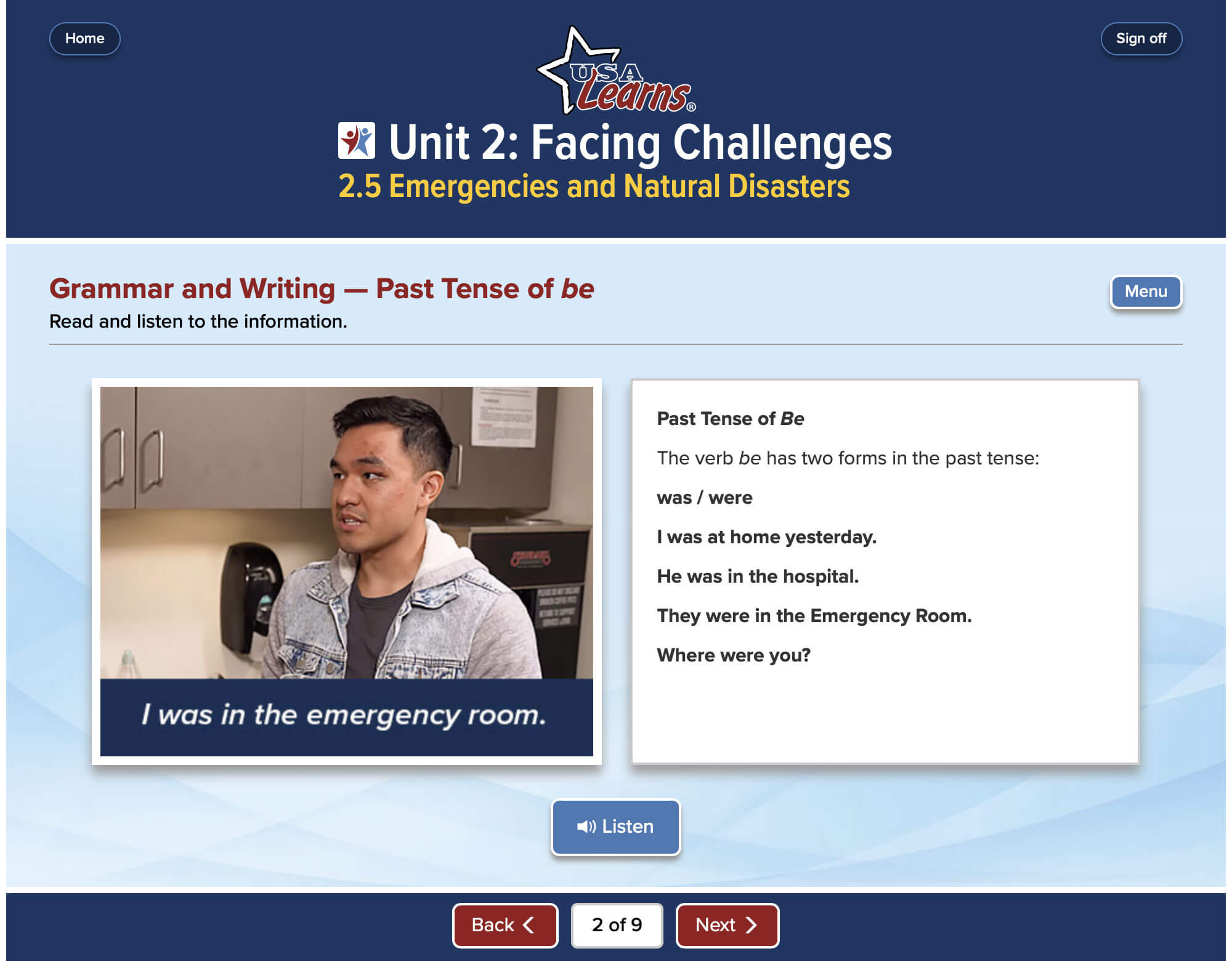 Each lesson also has a reading activity with exercises, and a review activity at the end of the lesson will help you remember what you've learned. At the end of each unit there is a short test to check your knowledge.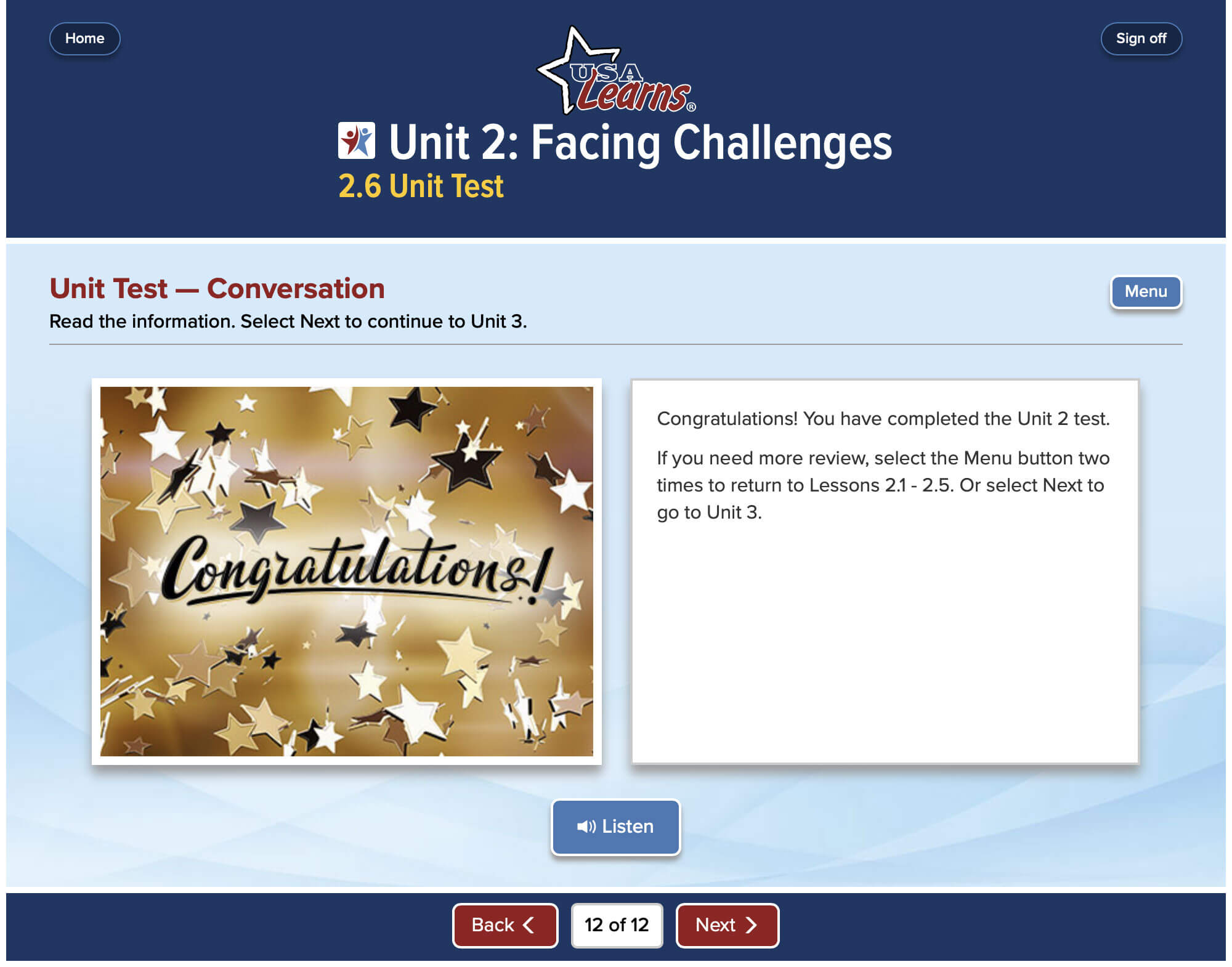 Are you ready to learn about life in the U.S. and to practice your English?
REGISTER NOW to start your free English course with USA Learns!
Advertisement